Herts Baseball Club will be looking to set a new record for the largest youth baseball event at its Grovehill Ballpark in Hemel Hempstead this Saturday.
The previous record was 10 teams.  This Saturday 15 teams form around Southern England are expected to take part in the Herts Futures Tournament.
The event will start with an opening ceremony at 10:30am.  After that it is will be game time as the best teams in the South look to clinch the title in the three age groups, Under-17, Under-14 and Under-11.
Traditional Baseball snacks will be on offer including hot dogs, big league chew, Krispy Kreme Doughnuts and much more.  Professional photographers DE Photo will be on hand to capture every player from every team in action and players and fans will have a chance to buy framed photos from the games instantly at the venue as well as other photographic products.
Host Herts Baseball Club welcome new players at any time of the year.  Club Secretary, Aspi Dimitrov, said: "Any children aged between 6 and 16 who are interested to give baseball a try should contact the club.  It is not too late to take part in this record breaking event."
IN ASSOCIATION WITH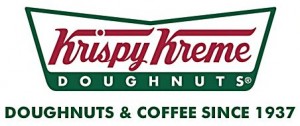 Our recruitment campaign ahead of the new season continues and in fact new youth (4 to 16) and adult players (14 and over) can join at any point during the year. The club welcomes boys and girls, men and women, from complete beginners to elite players. Click here for more details or contact us.