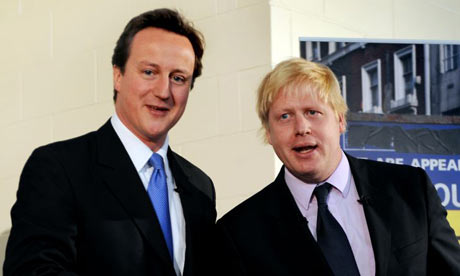 It is unusual for the Herts Baseball Newswire to be getting into political analysis, but when the House of Commons is debating a bill which could have a significant effect on the game of baseball in Great Britain, then we like to sink our teeth into it. 
A new 'tourism strategy', to be published by the Coalition Government within days, is expected to contain plans to move the country to 'double summertime'. Putting the clocks forward by an hour to British Summer Time +1 (equivalent to Greenwich Mean Time +2) would mean lighter evenings in the summer months. The plan already has influential support among Conservative MPs, safety campaigners and environmentalists on the basis of data which suggests that the decision could result in reduction in overall number of car accidents, significant energy savings and a boost to tourism, among others. Rebecca Harris, the Conservative MP for Castle Point, Essex, said: "The tourism industry has been crying out for extra daylight saving for years. It could extend the tourist season and boost the economy by up to £3.5billion a year."  
But most importantly, as far as we are concerned, it would be a substantial boost for summer sports such as baseball.  Double summertime would put British clocks in line with the rest of Europe which means that for three months in the height of summer between May and July baseball teams around the country would be able to enjoy sunlight as late as 10pm.  With limited or no funding available for luxurious capital items such as floodlights for baseball fields, the longer, lighter evenings would be an ideal and cost-effective substitution, without any energy or other consumption costs.   
Could this be a sign of the future?  It's 10:22pm and the sun is still up at the ballpark. 
This could open up the opportunity for British baseball to add midweek baseball action in the evenings just like Wednesday Night Baseball on Channel 5 which we became accustomed to over the years. It would add a different dimension to the British Baseball leagues if teams could no longer rely on two starting pitchers for the whole of the league season. Instead teams would have to have stronger starting rotation bringing us closer to the conditions which MLB teams play in and which give baseball its unique weekly cycle.  The bottom line is more baseball for adult and youth leagues around the country. 
For many years members of Herts Baseball Club have been looking for solutions to the problem of very short evenings in the UK compared to our Central and Western European rivals and the conclusions have always been that there are no financially-viable options. 
It would appear that there is a lot of support for this bill among members of parliament and with one swing of the bat they could give British Baseball a major boost.  So, for all fans of Herts and British Baseball in general, if you bump into the Prime Minister or the Mayor of London and they ask whether you support the government's "double summertime bill" then you know what your answer should be. Way to go Dave.  Attaboy Boris.